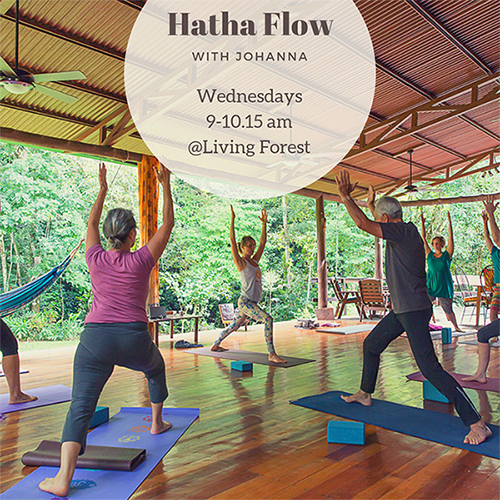 Hatha Flow Yoga
Wednesdays at 9 – 10.15 am
with Johanna Harmala

Let yourself be cleansed and rejuvenated by your practice
Diving in the flow of breath and movement
Balancing with effort and ease.
Present, in harmony with life.
New and older yogis all welcome!
Cost: ₡4000 or $8.00 US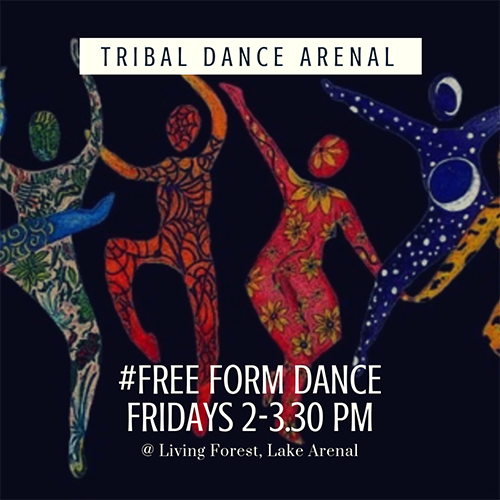 Tribal Dance Arenal
Fridays at 2 – 3.30 pm
with Johanna and Teresa Descilo rotationally
Fun, liberating, healing, rejuvenating!
Some guided warm up and cooling down, otherwise you just get to follow your own energy and DANCE!
Barefoot, comfy cloths.
All welcome!!!
₡3000 or $6.00 US