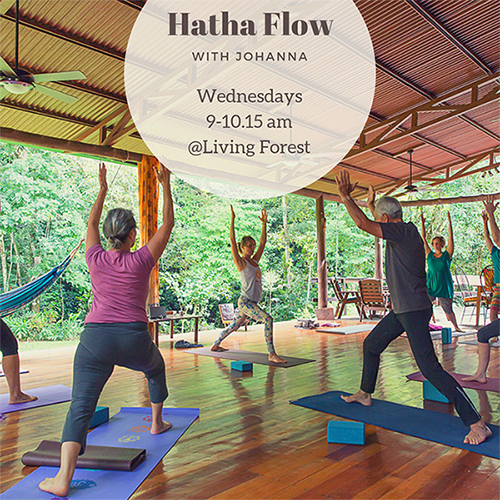 YOGA CLASS
Wednesdays at 9 – 10.15 am
with Johanna Harmala

Let yourself be cleansed and rejuvenated by your practice
Diving in the flow of breath and movement
Balancing with effort and ease.
Present, in harmony with life.
New and older yogis all welcome!
Cost: ₡5000 for visitors, ₡ 3000 for community members.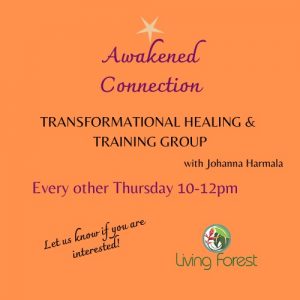 AWAKENED CONNECTION
Transformative Healing and Training group
Every other Thursday 10am-12pm
Cost: ₡ 7000
These circles focus at awakening the connection within, to the life force energy, to universal wisdom. Embracing, healing and letting go what is blocking us and opening to more love, more clarity, more joy.
QIGONG FLOW
Qigong Flow is a moving meditation where one movement flows seamlessly into the next. This allows the mind to sink into a dynamic relaxation while the body circulates energy.
Qi means 'life force energy"
Gong means "developing skill"
In Qigong we awaken, heal and balance our energy system through
Relaxing the body, nervous system and mind
Drawing energy from nature
Directing energy flow through conscious movement and intention
Qigong routines use movement, breathe, self-massage, sound, visualization and mental intention to harmonize and balance the flow of Qi in the body.
Check with us for class times.
ECSTATIC DANCE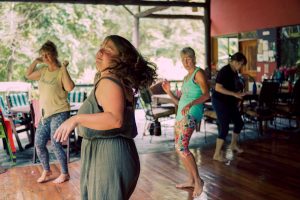 Fun, liberating, healing, rejuvenating!
Some guided warm up and cooling down, otherwise you just get to follow your own energy and DANCE!
Barefoot, comfy cloths.
All welcome!!!
Please ask us for a schedule!