Experience Wholeness at Living Forest
At Living Forest Retreat Center and Lodge, we offer an array of transformational retreats and workshops throughout the year to support you on your journey inward. Whether you're a teacher or practitioner, we welcome you to experience the serenity of Living Forest. As the country of Costa Rica eases restrictions and global travel safely opens back up, we are too. We are taking the necessary precautions and abiding by the health and safety protocols to ensure peace of mind for your next retreat.
Join us for a private or guided group retreat or facilitate a workshop of your own!
Retreat to Recharge: Guided by Horses
August 1-7, 2021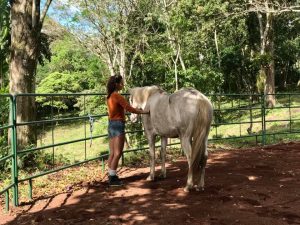 Discover what horses can teach us about, how to tap into our own energy so that we can be the best version of ourselves. This all inclusive one week retreat has four days of horse sessions at Tula Vida with Sally Nilsson and Eric Kolesar, daily yoga/mindful movement classes, 2 excursions, massage, sauna, all meals and transportation included.
Contact Nora Kenney for more information.
Email: nora.kenney@gmail.com
Reset & Rebalance: Guided by Horses
August 28 – September 3, 2021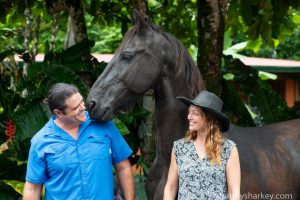 We're partnering with our neighbors at Tula Vida to bring you an immersive retreat intended to help you rediscover your peace, vitality, and sense of Self. In this reflective 6-night workshop, you'll join Sally Nilsson and Eric Kolesar's extraordinary horses among vibrant green fields, rivers, and rainforet. You'll experience becoming part of the herd, fully connected to yourself, the horses, and the natural world in Costa Rica. 
This all-inclusive retreat offers daily yoga and mindful movement classes, delicious homecooked meals, airport transportation, 2 off-site excursions, a 90-minute massage, and sauna therapy. 
Visit www.TulaVida.com for more information and to register for this experience of a lifetime.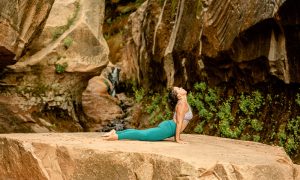 Astanga Yoga Retreat w/ Jessica Lynne Trese
November 17 – 21, 2021
A yoga retreat is the perfect way to indulge in the sweetness of your own yoga practice. On retreat, you'll journey into your own practice and fuel your inner fire. Diving into the depths of yoga practice and study while on vacation in exotic locations will leave you energized, refreshed and renewed!
Visit www.yogachikitsa.net for more information.
Are you a teacher or retreat leader and want to bring a group to Costa Rica?
Living Forest – Lake Arenal Retreats is the perfect place for retreats, workshops and teacher trainings. Immerse yourself and your clients/students in this hidden jungle paradise, located at Lake Arenal and surrounded by rich nature and tranquility. Wake up to the sound of the river, monkeys, toucans, birds and the smell of flowers, a truly blissful and peaceful experience filled with vibrant energy.
We are happy to host a retreat for you at Living Forest. Just contact us at 

info@livingforestlakearenal.com

 and we can send you more information and help you create your dream retreat!