2019 AND 2020 RETREATS
We have many wonderful retreats at Living Forest. We welcome you warm heartedly to join us!
Inspired Shamanic Healing

September 27-29, 2019
with Vinod Quetsaalcoatl Ibex
Are you interested in shamanic work? Whether you joined us already for this workshop or this is your first time, you will be inspired to dive deep into shamanic practices and tap into the innate wisdom we all have. We are looking forward to sharing this sacred space with you!
Check out the events page for more information and to book your space.
For enquiries please contact Vinod at: shamanspirals@gmail.com
BhaktiChi Workshop – Transmissions of Chi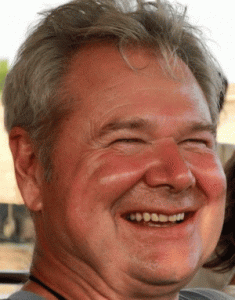 22nd – 24th November 2019
with Don Hanson
We invite you to join us in this self-mastery adventure, taking our amazing intelligent bodies through a beautiful purification and awakening process called BhaktiChi.
BhaktiChi is a profound healing tool that will transform your life. You can find out more by visiting Don's website:  
www.donhanson.com and register your interest in the workshop on the events page.
Special rates! If you are traveling from out of town, you are welcome to stay with us! Please send us an email and we will give you special workshop rates for accommodation.
Freedom Journey through Dance & Art
March 20-25th, 2020
with Johanna Harmala and Outi Harma.
Join the creator of Living Forest and artist Outi Harma on a unique retreat! You will be taken on a journey of transformation through the exploration of art and dance, yoga, qigong, healing circles, journaling and meditation. This is YOU time. Imagine a beautiful journey where your creative self unfolds at your own pace, and you will feel inspired and rejuvenated.
More info and bookings: https://tri.ps/YamMv
Are you a teacher/retreat leader and want to bring a group to Costa Rica?
We are happy to host a retreat for you at Living Forest. Just let us know and we can send you more information and help you create your dream retreat!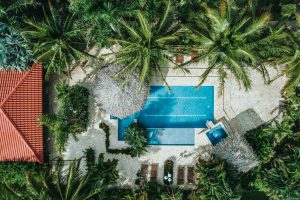 NEW: We are excited about our newest development with an Eco Lodge at the beach. Together we are offering you a ready made package:
A 6 nights/7 days Rain Forest & Beach Retreat
Bring your group to Costa Rica to enjoy both the lush jungle and mountains of Lake Arenal and the peaceful tranquility of the beaches on the Pacific Coast. Being able to connect with nature in two different eco systems brings a special balance and an unforgettable experience for your retreat participants.
Please contact us at info@livingforestlakearenal.com for more information.
Looking forward to creating a magical retreat with you!